May 3, 2019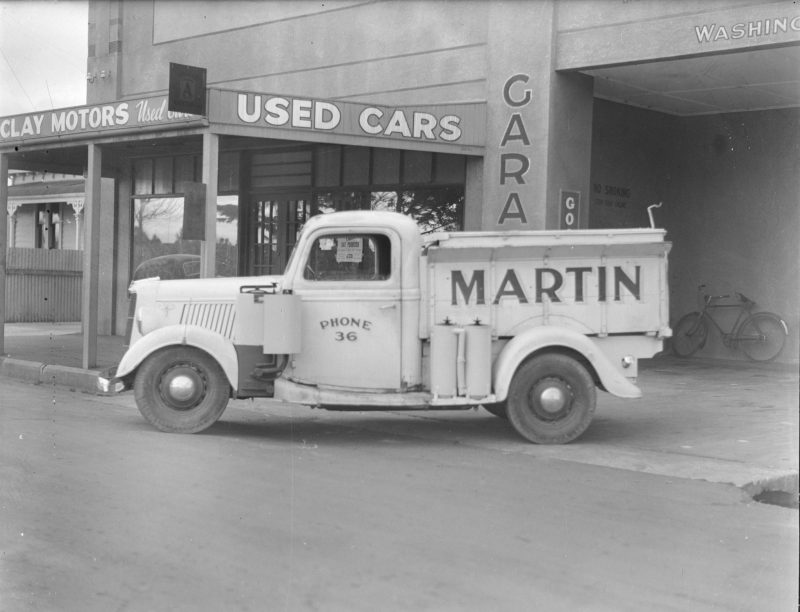 A treasure trove of hundreds of photos has been discovered at a family home and delivered to Knowledge Bank to ensure the images are preserved for ever.
Within the collection are photos unlike anything else on record, particularly of the 1931 Napier earthquake and early shots of Hastings streets and events.
They were given to Knowledge Bank by the family of the late Dael Therkleson, who worked for Lovell-Smith Photographers before taking over the business.
While very few of the photos are dated there is one marked 1910, and the events, clothes and cars would indicate the collection goes through to the 1950s/60s.
The photographs feature a broad range of subjects, from cars, farm machinery to bridges, local businesses and significant events.
Knowledge Bank trustee Peter Dunkerley says the collection is a perfect fit for Knowledge Bank. "The stories these photos tell are very important now and will become even more so into the future as our grandchildren and great grandchildren investigate our history."
Knowledge Bank's volunteers are in the process of scanning the photos after which they will be uploaded to allow public access. As with all the collections, the originals will be returned to the family or destroyed according to the owners' direction.
In the meantime, Knowledge Bank will be posting a series of the photos on its Facebook page, @hawkesbayknowledgebank, in the hope that residents can fill in some of the gaps.
Knowledge Bank, a charitable trust, was set up in Hastings seven years ago, to ensure that the details of daily life, captured through diaries, photos and memories, were not lost. They are the stories of the events people celebrations, tragedies and day-to-day life that helped form the culture and landscape of the Hawke's Bay we know today.
Sign up to our newsletter