November 15, 2021
There are some wonderful surprises – including images of a long lost WWI Roll of Honour board – being discovered in a private collection of glass plate negatives taken in the 1920s and 1930s.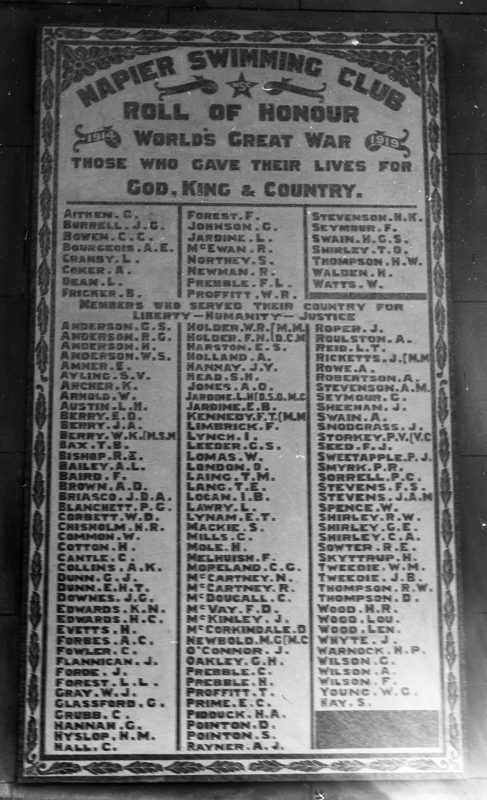 Lewis Townshend has donated 122 boxes of negatives taken by his grandfather, keen amateur photographer Alex Lavery,  to Knowledge Bank Hawke's Bay. Among the images prepared for uploading to the website so far is a picture of the Napier Swimming Club's Roll of Honour, recognising those who lost their lives in the Great War (WWI).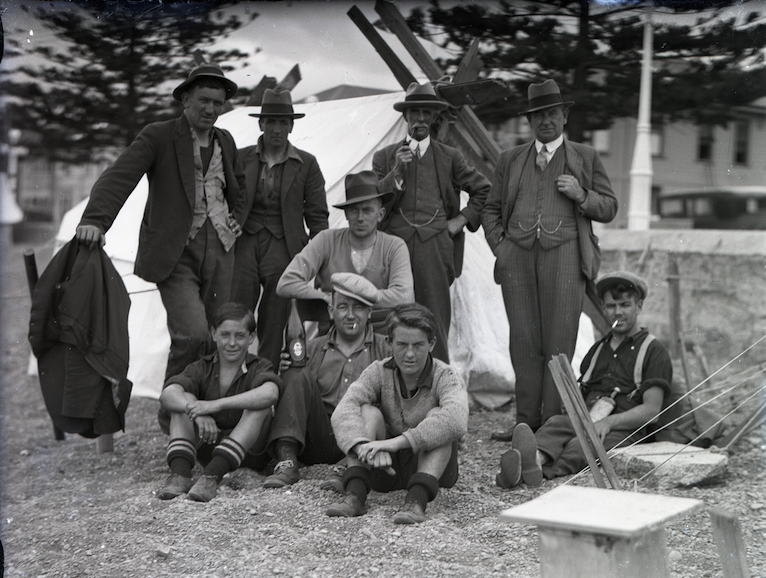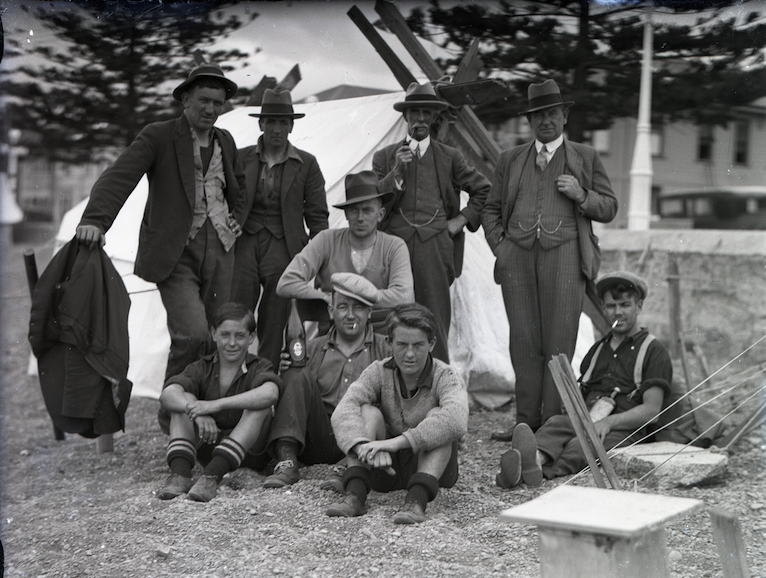 The roll of honour had reached almost 'mythical' status, with reportedly no sign of it in years, if not decades, however the photo proves it definitely existed.
Alexander Lavery, was a Glaswegian, born on 5 October, 1863. After marrying Susan Somerville Henderson in Scotland in 1892, the couple had one child before emigrating to New Zealand in 1893, where there family grew to 11 children.
Lavery, whose occupation was recorded as farmer on the shipping passenger list, worked as a fencer in Central Hawke's Bay until he bought a farm in Hatuma. Retired to Westshore, he died on Oct 15, 1940. Susan died in 1949.
The dates of his plates would suggest he became an even more prolific photographer in his retirement years, attending events, building openings and sporting fixtures, predominately in Hastings and Napier.
His taste was eclectic, ranging from Napier's Mardi Gras parades (1919 to 1934) and the openings of the A&P Showgrounds, St Luke's Church in Hastings and Napier's new Post Office, to the unveiling of the Napier Cenotaph, and the opening of the Hawke's Bay Aero Club in Bridge Pā.
Obviously keen on sport, he photographed the Caledonian Games, surf lifesaving, hockey, cricket, motorcycle racing, swimming, golf, skeet shooting, and rugby – from school boys to the Hawke's Bay Magpies.
Also a fisherman, the images include fishing on Napier's inner lagoon before the earthquake raised the land, and off Westshore.
Natural disasters did not escape his lens. There are photos of the 1931 earthquake, a flood in Hatuma, and the 1938 Eskdale flood.
While the bulk of the photographs are local, there are holiday pictures taken around New Zealand.
Hawke's Bay Digital Archives Trust chairman Peter Dunkerley says the Lavery collection is precisely the sort of history the trust members had envisaged saving, when it set up the Knowledge Bank in 2011.
"The stories that Alex Lavery can tell us through his lens are unfolding before our eyes, as our volunteers prepare the images for uploading.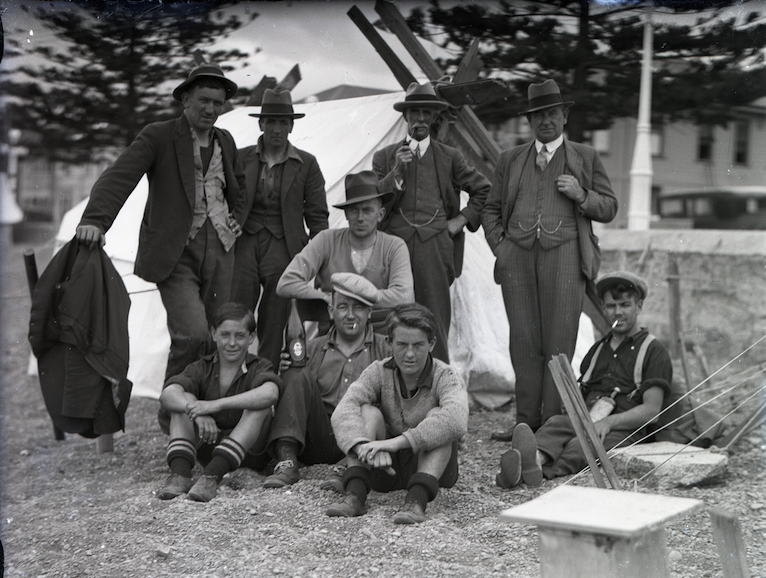 "It is absolutely fascinating to see the old photos and writings from across our region come to life and a real privilege to be part of preserving the history and making them available for all to see."
Sign up to our newsletter