Diary of Frederick Tiffen 1845 - 1911
Diary of Frederick Tiffen 1845 – 1911
Original digital file
CollierS1150_Diary.pdf
License

This work is licensed under a Creative Commons Attribution-NonCommercial 4.0 International License.
Format of the original
Bound typed document
Additional information
Names in diary –
Abbott F S, Allen, Allen Leslie, Alexander (Mr), Anderson, Anderson F W (alias of Good), Anderson John Hard, Andrews J C Rev, Ankertell (Mr), Arthur, Barton, Batchelor Dr, Batty Captain, Beil O, Ben (Corporal), Bennet Mr, Bennett E, Berkley W M, Bethune, Bevans Saml., Blair, Booking Mr, Borlesse C B, Bridwell, Britton J, Buck Mark (Capt), Buck George, Bunny H, Burchum, Burling Henry, Bushby Dr, Bushell Capt, Butler, Canning J D, Cameron Charlie, Campbell, Campbell Misses (2), Carlyle, Carlyon Capt, Carlyle Mrs, Chapman Alfred (Alf), Chapman C Mrs (Lizzie), Chapman E, Chapman F M, Charlton, Claridge (deserter), Clarke, Clifford, Cole (Rev) possibly Coles, Coleman, Colenso W (Rev), Collard Capt, Collings J, Collins Edward, Collins R, Collins S, Cooper G, Cooper G S, Cooper W, Cordell, Cotterill W, Coutes Jim, Cracknell, Cross Capt, Crosse, Crouch T, Curting E S, Curting John, Curting R, Dalrymple George, Dalrymple Elizabeth, Dalrymple Jack, Dalrymple Katharine, Dalrymple Lucy Eleanor (married FJT), Dalrymple Maria, Dalrymple Mary Ann, Darby Capt, Darby Sergeant, Davis Edward, Dean A, De Lautour, De Lisle Mrs, Diamond infant, Diamond P, Dillon A, Donald W H, Dorset Dr, Douglas Mrs, Drummond, Dunk C, Dutch Charlie, Dyett, Ellison Mr (Surveyor), Fannin, Featherstone Dr, Fitzgerald, Floyd F, Floyd T, Ford Mrs, Gillies, Godley (Founder of Christchurch), Gollan D, Good, Good Wm, Gordon (may be first name), Gordon A M (Nurse), Govette (Rev), Grace Walter, Grant A, Grant Alex, Green (deserter), Green Nellie, Grieves W E, Grindall J, Guthrie Anne, Guthrie Mrs, Hales, Harding W Bennick, Hargreaves Mr & Mrs, Hart Peter, Harty Dr, Haselden C J A, Haselden Mabel, Headley & Co, Hearn Dennis, Hebberley (Constable), Henderson David, Henderson Mrs, Henley Dr, Henry Lord (possibly H R Russell), Herrick J L, Hill, Hitchens V, Hitchings B, Hitchings Dr, Hitchings V (possibly same as Hitchens V), Hoadley G B, Hoani, Hodd, Hodder, Humphries, Hunter Barbara, Hunter Bel (Isabell?), Hunter David, Hunter D S, Hunter Fanny, Hunter George (Sr), Hunter George (Jr), Hunter Helen, Hunter Margaret, Hunter Jessie, Hunter Robert, Hunter Tiney (f), Hunter William, Irvine James, Irvine W, Jones (Ship's caretaker), Joyce, Ihaka (Maori?), Kebberley (musterer), Kelly, Kendall, Kendall M Dr, Kennedy, King H, Knapp J E, Knowles Mrs A (formerly Elizabeth Northwood ?), Knowles Frank, Lawrence P James, Livingstone, Lock G, Logan, Looke Miss, Lookey Miss (same as above?), Lovell Sergt, Lowry, Lucena W L, Ludham Alfred, Luff A, Luke Miss, Lyndon E, Lysnar George, Lysnar G H, Lysnar Ida E, Lysnar W D, MacKay J, Mackenzie F Wallace Dr, March, Mason, Mayne Captain, McAllister Jack, McAusland, McGarth (possibly McGrath) Sergeant, McInlay Miss, McKay Barbara, McKay W H, McKenzie, McKinnon, McMasters  McNaughton, McNeill J, Merrit Mrs, Mitton J, Monteith G D (Dr), Monteith J, Monteith Lucy E (married FJT), Monteith M A (f), Montmotten ?, Moor (deserter), Moor Mrs George (nee Canning), Morena (Maori), Morris W, Morrison, Munn, Munroe, Munto, Murray J, Murray Mrs, Nairn Chas (Charles), Nairn Frank, Nairn H, Nairn Mrs, Neill George (G J ?), Neils M, Nell Mairia, Nelson Wm, Newman Captain, Northwood Elizabeth, Northwood James Henry (JH), Ormond, Oxenham (Police Constable), Paddock, Palmer Nurse, Parsons (Pilot), Paul Helen, Paul Margaret, Peacock G (Sheep Inspector), Perry Mrs, Peters Mrs, Pharazyn C J  (Sr), Pollen Dr, Porter (deserter), Prendergast Nurse, Price A H, Price R, Purvis, Randall Mary, Reed Dr, Reynolds, Rhodes J, Rhodes W B, Rich, Riddle R & W, Rochfort G, Roper (musterer), Roy J, Russell, Russell Arthur Edward, Russell H R, Russell W, Seale, Scott Dr, Scott  Police Sgt, Scroggs, Sculley (Sergeant), Sealey H B (Commissioner of Crown Lands), Sidey Mr, Simpson, Sims, Sinclair A, Smith  Wm (Capt), Small R, Spencer Rev, St Hill Ashton, Steffensen Andrew, Stokes R, Stokesler, Stopford, Stubbs G, Sturm, Sutton, Swainson G, Tanner T, Taylor Miss, Thompson, Tinley Captain, Todd Dr (Coroner), Tollemache A G  Hon, Torotoro Paora, Trask (musterer), Tucker, Tuke Athol, Tuke Aubrey, Tuke C G (Rev), Tuke C L (Canon), Tuke Godfrey, Tuke Latimer, Tuke Lucy, Tuke Mary E, Tuke M M, Tukes, Tully, Vaughan Miss, Walker, Wallace, Warburton A, Ward R, Ward(s), Wargan G, Warranga, Warren(s), Warren Augustus, Watts Brothers, Webster Dr, Weld, Welsh Mrs, Westgarth Capt, Westgarth Mary E nee Tiffen, Weston J, Wheeler, White Captain, White J, White W Bertram, Wigington, Williams J N, Wilkinson John, Williams, Williams S Rev, Witherow(s), Withers Mrs, Wolf Mr, Wolsman, York
Tiffens – Bernie – wife of Frederick Ansell Collier Mantynce – son of Frederick Ansell F A – Frederick Ansell T, son of Frederick John F J, "FJT" – Frederick John "FLT" – Frank Louis Tiffen, son of Frederick John "FMT" – possibly Frederick John's grandson GW, "GWT" – George William, son of Frederick John "HET" – Henry Ernest, son of Frederick John Henry Stokes, "HST" – brother of Frederick John Kitty – Frederick John's grand-daughter L Ansell – Louis Ansell, younger brother of Frederick John Louisa Anne, "LAT" – wife of Henry Stokes Mary E – Mary Elizabeth, sister of Frederick John Neil (Neill) – son of Henry Ernest
Names in Cresswell segment – Alexander Mr, Anderson (alias of William Good), Ankertell Mr, Buchanan J, Canning J D, Carlyon Captain, Chapman A, Colenso W Rev, Collins, Davis (shepherd), Dutch Charlie (shepherd), Godley, Good William, Harding family, Hunter family, McAllister Jack, McGrath Sergeant, Montieth  Dr, Monteith Lucy (Frederick Tiffen's wife), Parsons, Pharazyn Charles, Pharazyn Edward, Scott  Sergeant, Tiffen Ansell, Tiffen Frederick, Tiffen George William, Tiffen Henry Stokes, Tiffen Louisa Anne, Tiffen William, Nairn Charles, Northwood Mr, Sidey  Mr, Watts Brothers, White Caroline (Henry Tiffen's first wife), Williams Samuel
Names in Malkin segment – Abbott F S, Alexander Mr, Ankertell Mr, Batty Captain, Burling Henry, Bushell Mr, Cameron Charlie alias "Dutch Charlie", Canning J D, Chapman A  , Claridge, Colenso W Rev, Coles Rev, Collard Captain, Collins Edward, Coutts Jim, Curting E S, Dorset Dr, Featherstone Dr, Good, Green, Grieves W E Mr, Guthrie Mrs, Hart Peter, Hitchings Dr, Hollins, McAllister Jack, Merritt Mrs, Moor, Murray Mr, Nairn Mr, Northwood Mr, Ormond J D, Peacock G, Reynolds Mr, Rhodes W B, Russell Lord Henry, Russell Purvis, Thompson, Tiffen Fred, Tiffen Henry, Tollemache Hon A G
Accession number
1150/1975/43602
Supporters and sponsors
We sincerely thank the following businesses and organisations for their support.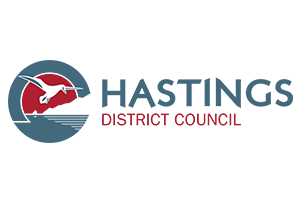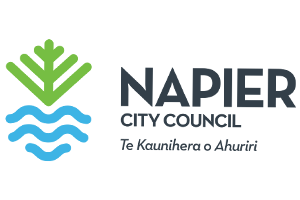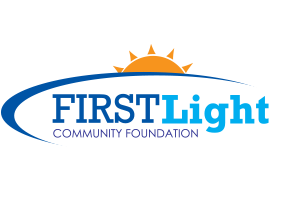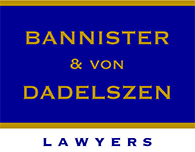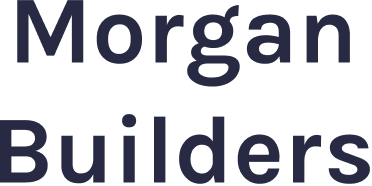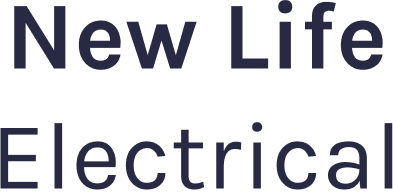 Sign up to our newsletter